LISTEN, LEARN...  🚀 AND BE A GUEST ON OUR TOP-RATED PODCAST!  🚀  SUBSCRIBE HERE!
Stories and Strategies to Fuel Your Success!
Mastery Unleashed (formerly Overcoming Mediocrity) is a podcast for success-driven women who want to empower their thoughts, design their dream businesses, and build beautiful lives that are aligned with their destinies—hosted by Bestselling Author and Business Strategist Christie Ruffino.
Each episode features today's top influencers and entrepreneurs on the rise as they share empowering stories and ninja tips meant to become the FUEL that will ignite a positive change in YOUR life and the lives of others.
Who's been on the Show…
Our guests don't merely coast through life. They don't let difficult situations stop them. They set big goals, keep their eyes on the prize, and they're joining us today to share insider secrets and valuable resources that can be used RIGHT NOW to step into your power and fulfill your true purpose in life.
Here are just a few of our Rock-Star Guests…
Bob Burg
Sharon Wilson
Joey Vitale
Hawk Mikado
Shannah Butcher
Michael Neeley
TAKE THE QUIZ ✏️ DISCOVER WHICH SHOWS WILL FUEL YOUR SUCCESS!
ABOUT TODAY'S SHOW On today's show, Michele talks about the simple formula to figure out exactly where your money issues are coming from (and how to fix them)! She also talks about the 4 Sins of Cash Flow business owners are making, how to once and for all stop...
read more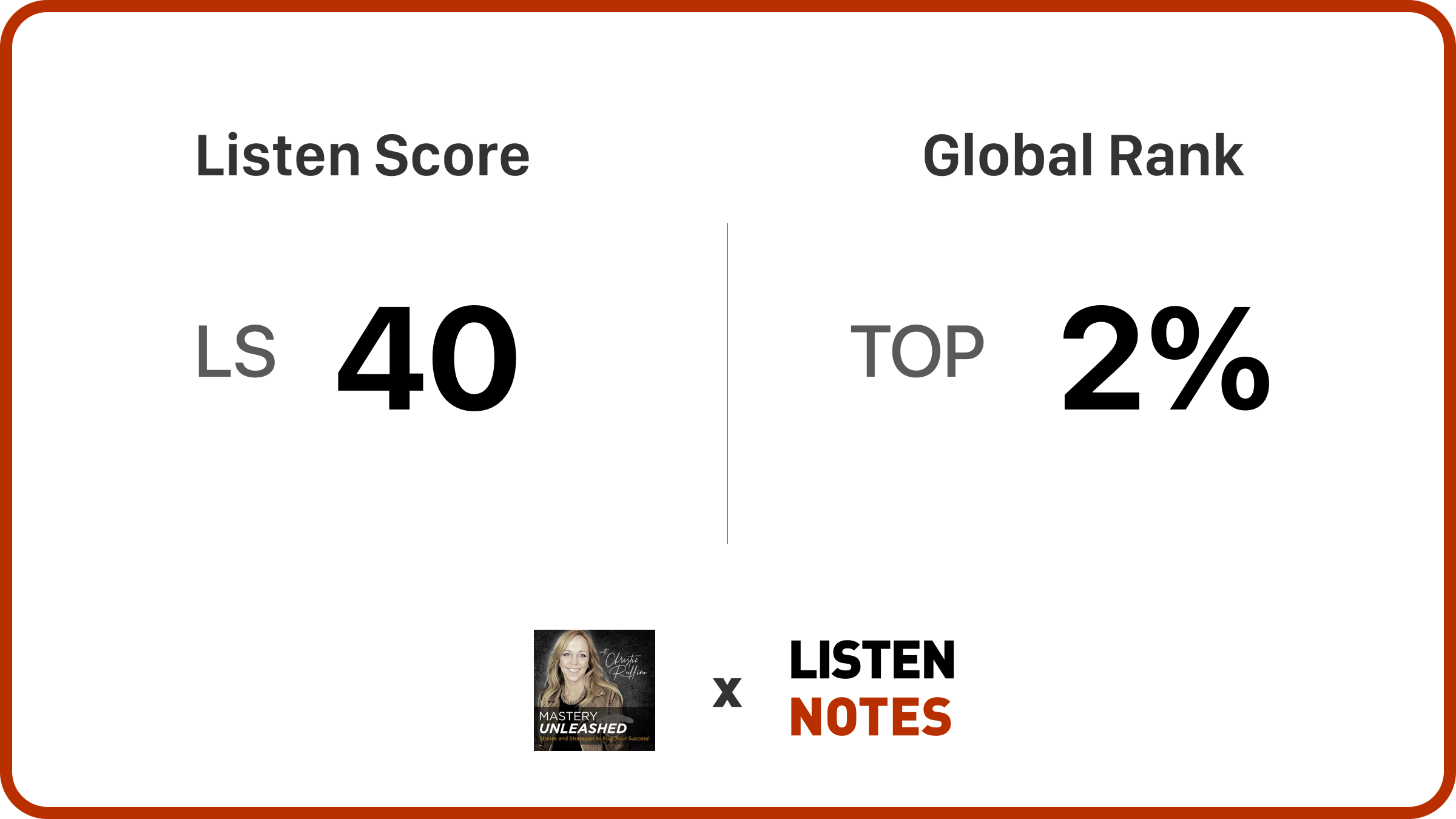 About Your Host
Christie Ruffino works with Speakers, Authors, and Coaches, to get them seen & heard in a BIG way by providing them multiple platforms to share their Signature Story, Ninja Tips, and Compelling Offer.
CLICK HERE to connect
LISTEN, LEARN...  🚀 AND BE A GUEST ON OUR TOP-RATED PODCAST!  🚀  SUBSCRIBE HERE!
Making an impact, one story at a time!